The Walk-behind BCS tractor has arrived
Date: 2021-08-04
---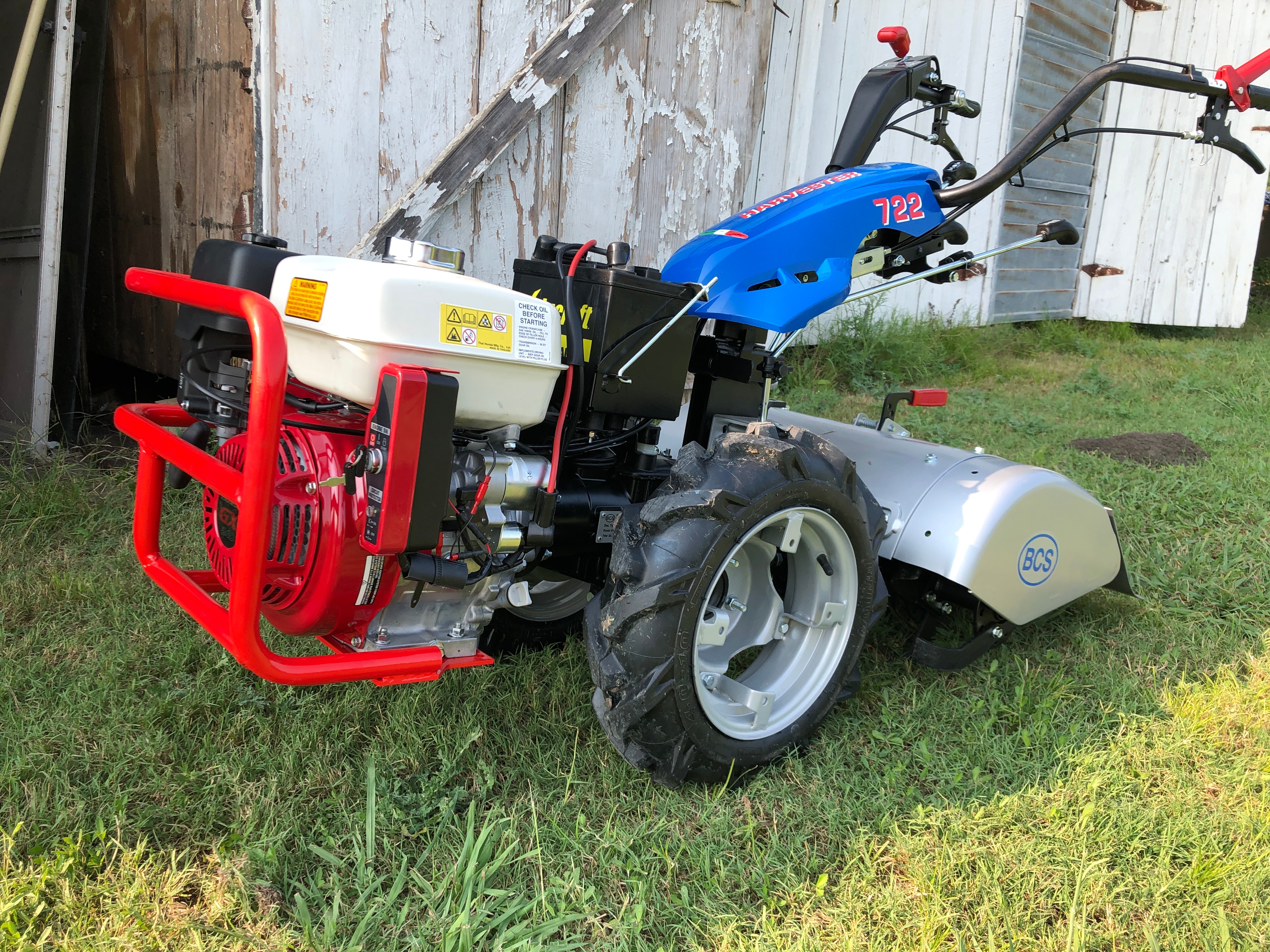 This is part of my gardening project for next year. You can read the previous blog post here.
  Since spring, I've been patiently waiting for this particular model to become available. It sounds as if BCS might be under some heavy demand seeing that a few of the dealers nearby, and when I say nearby I mean within a hundred or so miles around, have been running short of inventory. I kept up with one of the dealers by staying in frequent communication, and they notified me the moment it was in stock. According to the delivery man that demonstrated its operation for me, they were already quickly selling out of the stock they just received.
For this order I requested an electric start and a 26" tiller attachment, which is the largest supported for the 722 Harvester model. It also includes some other features standard to the trim which are initially what caught my attention when window shopping a few months back for a high-end tiller.
First off, it's self propelled, so no pushing around a heavy lunk of metal while beneath the hot sun. Then there is the large tiller width, a good motor (the Honda GX240) that's received good review, the option for additional attachments if I'm inclined which I may look into in the near future, some warranties on the components, and a dealer that is specialized in repairing the tractors if need be that seemed an honest lot to me. In total, this tiller was a whopping $4,000! I expect it to hold up and do its job very well.
Unfortunately due to yesterdays weather, the ground was too soggy to try tilling anything with it yet. I'll might try it out this coming weekend to give it a real test drive!
[Return to top]